We packed up the kids and our picking bag, and went to the farm to pick at our CSA farm. What a beautiful day. Nice and breezy, bright beautiful sun but a comfortable morning temperature.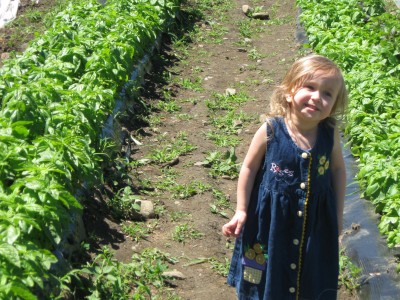 It's really great to be able to give Katie this experience with picking her own food. She's learning about all kinds of different plants. She gets to see the chickens, and the goats.
Can you see them there in the distance?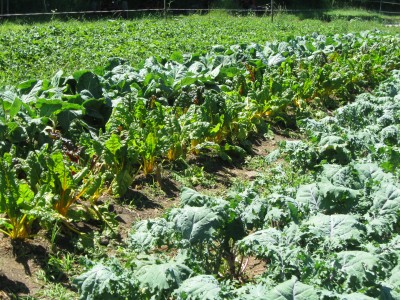 We get some of the best quality produce from this farm. They do a great job. Our dinner last night and lunch today was made almost entirely of stuff from the farm. So good, and healthy.
I look forward to our weekly trips to pick some of our own. We get a bag or two of produce picked for us every week, but there's always a selection of herbs and greens we can go pick if we choose.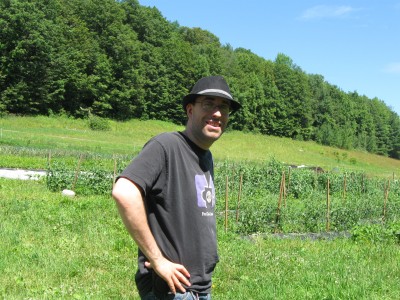 A couple of weeks ago I was worried that we had spent too much participating in this CSA. We don't have a lot of money, and it was a good chunk of change before the season started. However, already I'm seeing a dip in our grocery costs, and an increase in our healthy eating. I think we have a total of 23 weeks of produce with this share, and so far it has totally been worth it.