I had a lot of fun with this one. The Kri Kerchief is a free pattern I made it seems ages ago (the age when I wasn't a Mom…mentally that was eons ago) and I recently decided it needed an update. A super special yarn (Elsebeth Lavold Silky Wool) really pushed this simple kerchief over the edge for me.
I loved the original, and wore it all the time after I made it. It sits now among my unworn woollies, and I do still like it. However, I think it's time for a more sophisticated piece for a (hopefully…I try) more sophisticated me.
Check out my Flickr if you're interested in a photo of the original.
These days a photo shoot for my handknits has to involve the girls. So while my wonderful husband is taking photos I'm doing this…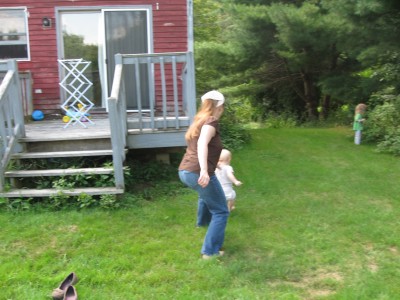 And a little bit of this…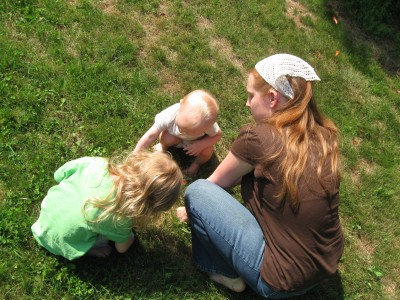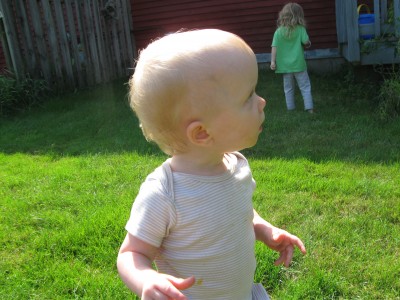 As tough as it is sometimes, my life has changed for the better.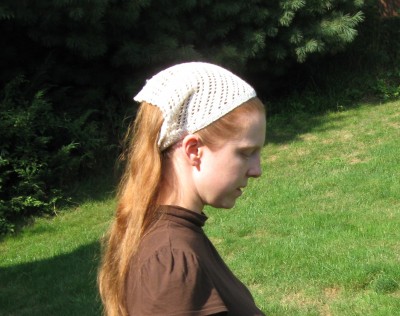 Kri-Kerchief free pattern: download now
1 skein Elsebeth Lavold Silky Wool, 6.5 sts/inch stockinette stitch on US 4