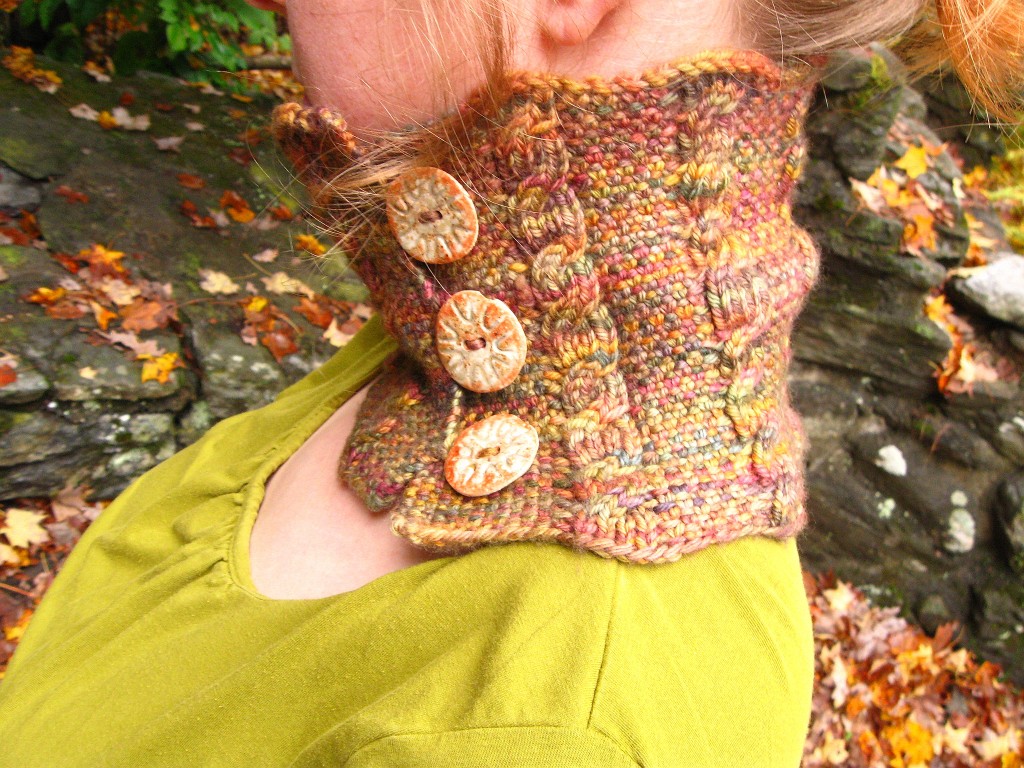 I'm so excited about this one. OK, so I think I say that every time, but this one is special. First off it's a very special yarn: Malabrigo Rios. This yarn is crazy soft. This cowl is crazy warm with the dense linen stitch, and the little pockets of air the cables make on the inside. Oh, and the colors! This is one of the more highly variegated colors of Malabrigo with reds, greens, golds, browns, burnt oranges, yellows, and even purples!
I started this design with 2 requirements. One, it had to be a one skein project. Two, it had to accommodate highly variegated yarns well. I really think it was a success, and it uses only one skein with plenty of yardage for a gauge swatch (and you really should swatch!). I really want to wear this all winter.
This design is the culmination of several months of reading, learning, and practice. I have just soaked up all I can to make the best of my patterns, and present them in the best light. I really think it has made a difference!
The photos here were shot at Madame Sherri Forest which is practically in our backyard. It was originally a castle built by a French dancer in the early 1900s, if I recall correctly. All that's left is the foundation, and some really cool dramatic stairways. The area around it, and the trail is absolutely gorgeous and picturesque.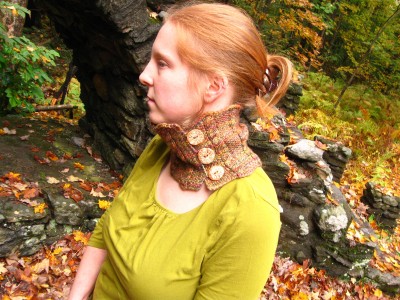 Wilder Knitting Pattern
Yarn: 1 skein Malabrigo Rios (100% Superwash Merino wool, 210 yards, 100 grams) or other worsted weight wool
Materials: US 8 (5 mm) needle or size needed to
obtain gauge, US 7 (4.5 mm) crochet hook or similar size, Three 1" buttons