I got this intense urge to clean and organize the kids' toys and play area in the living room. So glad I did. Hopefully I'll have more motivation to get into a routine of picking up regularly with the girls. Now that everything has a home it will be easier!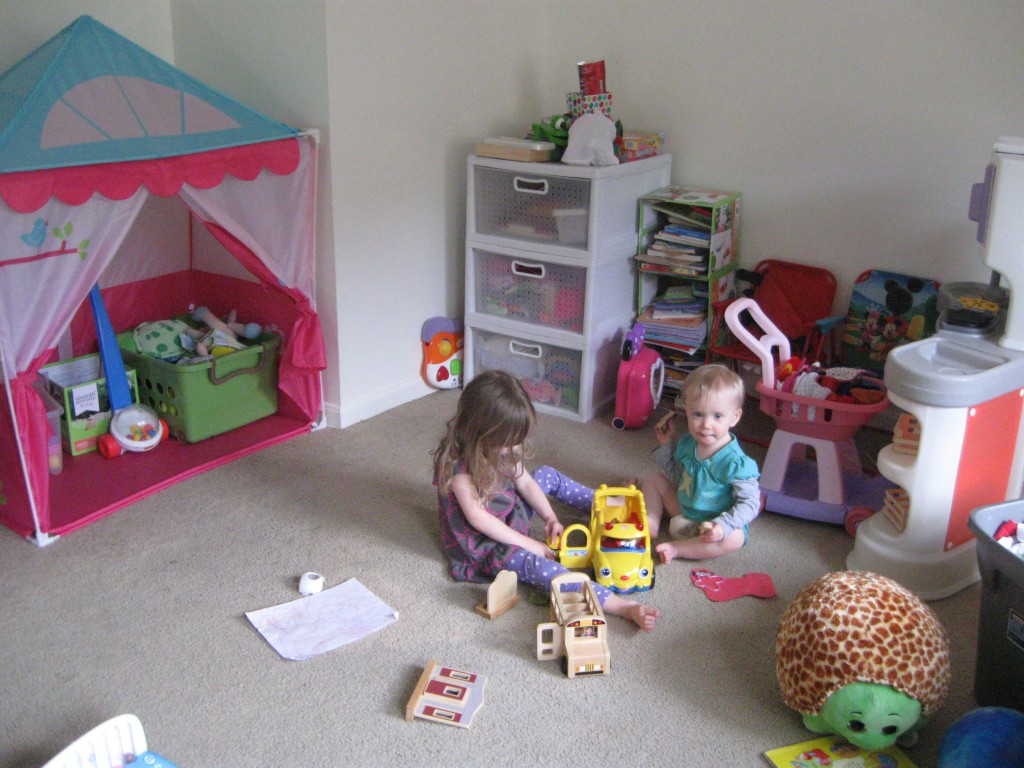 They have lots of little things with pieces, and I finally found a way to keep them all in their place. I even filled a bag with some travel toys that we can take out when we go places to keep them occupied. Those girls are so lucky for all they have.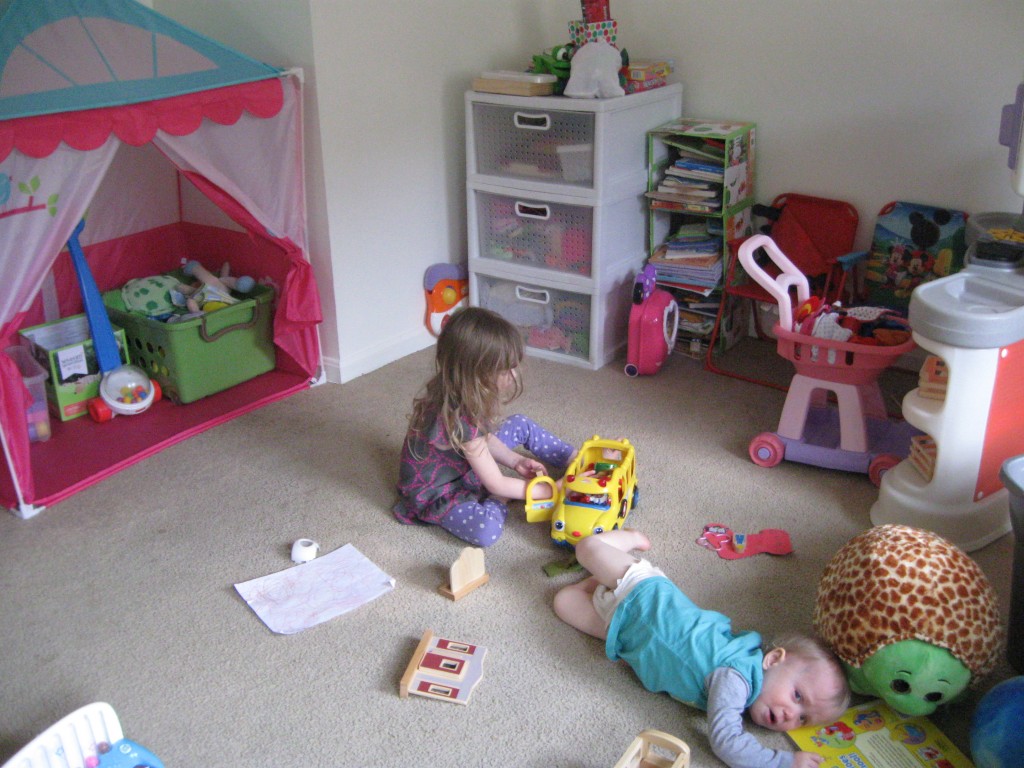 In other news, Elowen has become quite the talker! She's still working on her pronunciation of certain words, but she's speaking in several word sentences, and repeating things like "All aboard the choo-choo train!" It's so exciting to watch them learn and grow.
Then of course Katie is drawing recognizable shapes and figures. I love her people drawings. It was like an explosion of interest in drawing in the last few months.