This is a topic that gets me really excited, so I will try very hard to keep the exclamation points to a minimum. It's something that touches on the thing that makes me excited about making things. We live in such a factory created world, I have become very fascinated with more humble (and human) means of creation. It should be no surprise that with summer on its way, I am thinking a lot about local farming.
At the CSA farm in the summer of 2012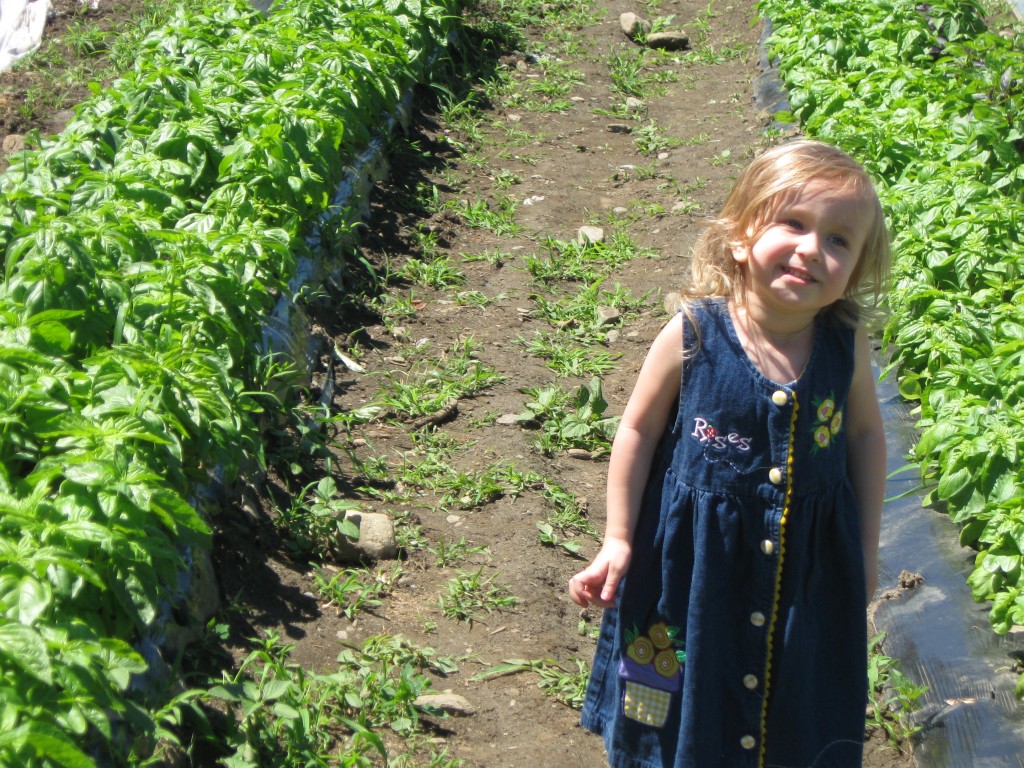 Our family lives a very frugal existence, but we are very lucky to have access to fairly affordable local (even organic) food. I can't really do organic in the grocery store, because it is sometimes 2-3 times more expensive. However, this region has a large number of CSA farms which has made such foods very affordable.
CSA stands for community supported agriculture. While that may sound like I've gone in for the back breaking work of weeding and planting (our CSA farm *does* encourage its members to help weed but only if they want) that's not what it's all about. At its most basic, we buy a "share" for our family, and we get a certain amount of the harvest throughout the year based on this share.
Sure, it's taking a risk if crops don't do well. However, the more skilled farmers learn to diversify. If one crop does poorly that year, the idea is that you have a variety of others to rely on. It's very seasonal, and we tend to get more in the middle and late summer. However, I have found that the grocery savings throughout the 22 weeks that ours runs has more than made up for the high up front cost. Plus, who can pass up locally grown super sweet ripe strawberries!!
We're not only investing in good food for our family, but we are also investing in a learning experience for our girls. My husband and I really try to discuss the source of our food, about how the farm works, and I think my oldest has learned a lot of valuable stuff. They see where their food comes from, and the people that grow it. They even get to help with the pick-your-own selection the farm has every week. The strawberry season is quite exciting, but tomato season is just as mouth watering with the amazing cherry tomatoes we get to pick as a family.
It has been quite a challenge to make sure to use all the vegetables. Some of the stuff we have gotten I do admit to thinking "What the hell do I do with *this*?" We get weekly e-mails with suggestions and/or recipes for the more uncommon vegetables we receive. However, not all CSAs are you-get-what-you-get. Sure there's some input from year to year, but essentially we receive what is given to us. Some CSAs have a more pick-and-choose set up. As CSAs are becoming more common there are more options for families to find the right farm for them.
I am so glad that we were financially able to buy a CSA share again this year. This is our second year and I look forward to a very tasty and educational summer. Today I pick up this week's vegetables, and included will be some asparagus, bok choi, baby spinach, mesclun greens, scallions, and collards. Lots of salads and greens this week!