That's right, it has been nearly three months since this cheerful little bean came into our lives. I may have done this twice before, but I have learned so much from this little guy. He is cheerful, and cuddly, and pretty chill. He is also growing way too fast. My days, even when they're rough, just fly right on by.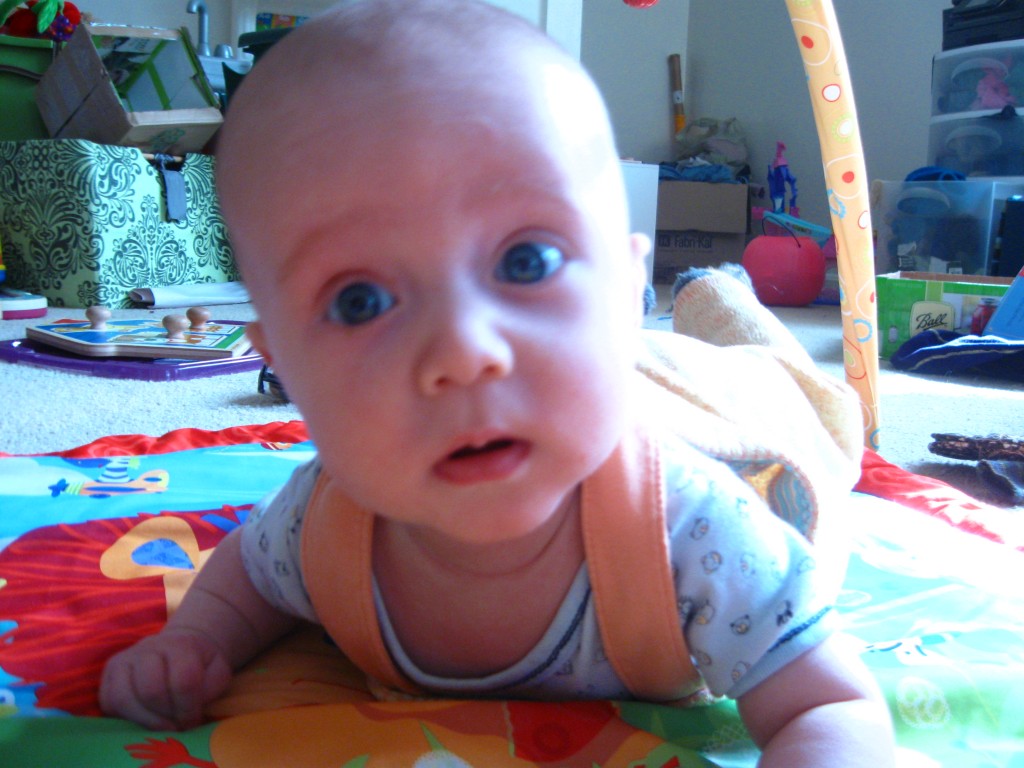 Having three children under 5 is definitely overwhelming at times. I am very lucky in that my two eldest are very mild-mannered usually, and really great at doing the things I ask most of the time. They both love their little brother dearly, but it's hard not to love this guy and his generous wide-eyed grins.
I've got so much on my plate right now, but it is entirely my fault. I can't help it, there are so many things I want to do. I want to cook all our food from scratch, and I have been working my back to that fairly well. Sometimes I forget to refrigerate some stock and have to toss it, or don't use up something before it goes bad. I'm working on it. Then there's this big gardening project I want to do this summer. I have been obsessed with this, despite the fact that I don't generally enjoy gardening and can't keep plants alive unless they're succulents. Cutting our grocery costs is the driving factor behind this project. I'm also trying to start homeschooling our eldest to see if that is something that will work for our family. She is going to be 5 this summer, so the right age for Kindergarten in the fall. I don't need to sleep, right?
I take heart in the fact that my good days are growing, and generally outnumber the really challenging days. Even when it is really tough I take it moment to moment, and every day has at least a few successes.