This one has been a study in backgrounds. One of the things I struggle with is doing backgrounds, or environments for my subjects. I have a hard time figuring out how to fill the space. Sometimes it's OK to focus on the subject without a background, but sometimes the background helps set a mood. Plus, they can be fun when you're doing a fantasy or sci-fi genre piece.
I watched a few YouTube videos*, which helped give me some guidelines to work with. I'm torn between thinking this one needs more detail, and thinking it's better as it is. Either way, I'm done with it and ready to move on to the next one. What do you think?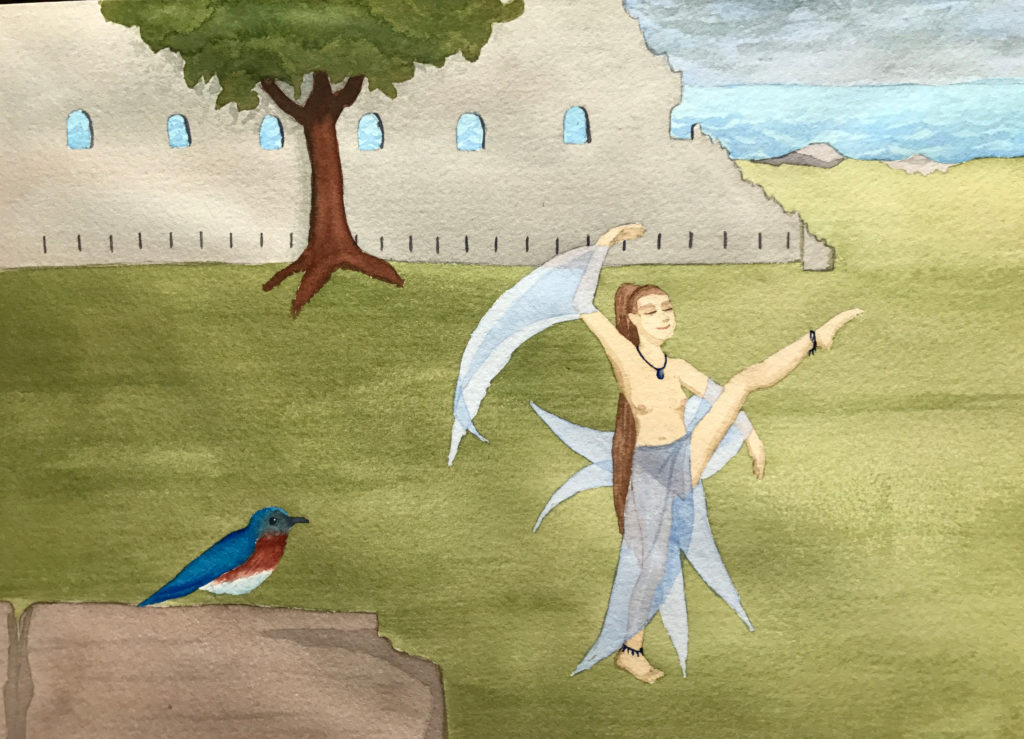 * Check out this Draw With Jazza video.